If you are looking for a quick DIY solution and need a simple online brochure, then you can expect to pay under $50/month, and you should be relatively happy with the end product. There is not a lot to it and if you don't plan on needing ongoing support or help, something like this might be right for you. For everyone else, you are probably still wondering, "How Much Does a Website Cost in CT?"
A Starter Website
The beginner website will cost you between $1,200.00 and $3,500.00. There are, of course, lots of options in between, but try to keep in mind there is a correlation between the quality of work and a decreasing cost. What can you expect from a beginner Website? Typically, three to five pages, limited functionality where prospects and customers can review your products and services. A simple contact us form should be included, and almost ALL Websites, even the basic ones, should have a CMS (Content Management System) such as WordPress that will allow you to manage your own changes. These days, most Web developers should be able to train you in the basics of how to make changes to the site, and they should also install Google Analytics at no charge and show you how to use that as well.
The Solid, Mid-tier, Custom Business Website
For most SMB's, a custom Website will likely cost you somewhere between $3,500.00 and $12,500.00. At this price point, you will end up with a custom design, (not from template) that is tailored to meet your marketing needs and will likely include landing pages, a learning or resources section with custom downloads, and many opportunities for client interaction. Client interaction can allow for quizzes, cost and savings calculators, assessments, polls, etc. Typically, at this price point, your developer will also include some basic Search Engine Optimization (SEO), the site will be optimized for Mobile devices such as tablets and smartphones, and you should also receive feedback and consulting along your journey. The actual point of a Website of this nature is to attract a steady flow of new business and generate leads while converting visitors into customers. There's usually a marketing cost on top of the actual Website build, and many options are available such as Paid Search, Contextual Display Advertising, Pre-Roll, Social Media, and Inbound Marketing. Click here for a more in-depth explanation of these services that we provide.
E-Commerce Websites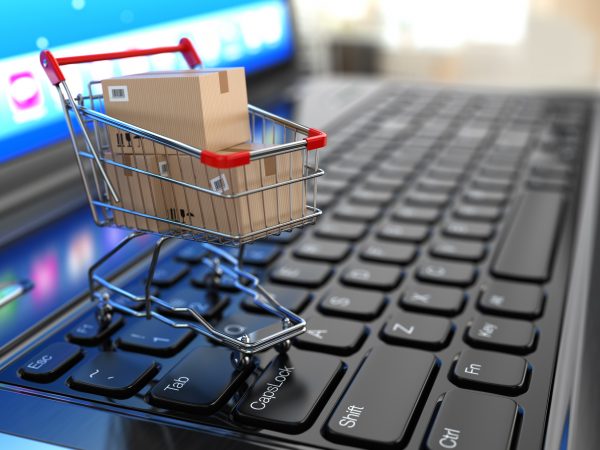 If you want to sell products or services online, then an e-commerce Website with a shopping cart and the ability to process payments such as credit cards is what you need. There are many variables to consider here, and some of them can affect cost wildly. Custom E-commerce sites start at around $7,500 and can go all the way up to $50,000. Among the variable that can drive cost? Integration into your other systems, shipping (will you be shipping outside the U.S.?), payment types you will accept, number of SKU's, Category breakdown, features (online image builders, consumer ratings, digital downloads, video integration, the complexity of product data, etc.,.) all affect pricing.
Custom Business Solutions
These highly complex websites include custom functionality that you are not going to find elsewhere and they often cost somewhere between $10,000.00 and $100,000.00. MOST Web developers do not perform custom application development these days as there are many out-of-the-box and off-the-shelf plug-in solutions. This is a definite skill set, and most Web-Design and Digital Marketing shops are marketing-focused, not IT-focused. A word to the wise: If you are asking your Web development firm about a custom platform, PLEASE ask them for evidence of successful development projects similar to what you seek. If they cannot demonstrate a system for delivering success, it may be time to take a look at another solution. . Typically, to get started, there is a specifications phase that outlines how the system will work, and what it will look like as a finished product. This way, everyone is on the same page before programming begins. If your developer shy's away from or doesn't offer a specifications phase, do not continue with their service. These types of applications such as e-commerce, membership sites, client portals, and other custom applications can be complex and require an extreme investment in research, development, and implementation to ensure a seamless website experience.
There is typically a cost for the specifications phase, but a solid developer will usually credit you some or all of the cost of the project should you hire them to actually build what you are looking for.
Other factors that can add cost/time to your project:
The Client: Are you picky or disorganized? A good Web developer knows how to spot these traits, and will build something into the cost of the project to protect themselves.
Technical Details: Who is hosting the site and email? Is it some 3rd party hosting company with tech support in a non-English speaking country? Is the developer going to wait on hold for hours? Who is going to pay for the developer's time?
See what markets we specialize in here, or view our extensive portfolio.
Related Articles:
Other Factors That Affect Cost in All Website Design Projects
A Domain Name
Do you already own one? Who has control of it? A domain will cost you between $5.00 and $40.00 per year, depending on where you purchase it, how long you purchase it for, and who manages it going forward. The main thing to keep in mind here is to retain ownership and control of your domain name.
An SSL (Secure Socket Layer) Encrypted Certificate
These days, it's more and more important to have your Website show up "secure" to the world. E-commerce sites and sites that collect user data, social security numbers, personal information, etc. MUST have an SSL, but some search engines are now starting to only show "secure" results, so it's something that should be highly considered.
There are 3 different types of SSL Certificates. Fast issuance, Organizational, and Extended. Fast issuance and organization SSL's will display a padlock and HTTPS protocol beside your URL. these types of SSL's are anywhere from FREE (Included with your hosting package) to $99.00 annually.
If you want a green address bar with your company name, then you will need an Extended Validation SSL. EV SSL certificates start at around $200/year when purchased in multi-year packages.
Your web host
All Websites need a place to live. That is to say, they need to be stored on an internet-connected server and kept on line 24 x 7 x 365. Website hosting costs be anywhere from $9.00 per month to $99 per month for most Websites, and much more if you're hosting large or complex sites or web applications. Typically, a business will spend around $50.00 per month, and that package will include some sort of maintenance package.
Factors that can drive the cost of hosting up or down include how many visitors come to your Website,  storage requirements, streaming needs, security, performance, support (including the availability of phone support), and maintenance.
Copywriting and SEO service
Having the strongest possible online presence is going to benefit you. Period. So engaging a professional copywriter may be something to consider. It typically speeds up the Web design process, and it may be that someone who isn't as close to your business can put what you do and how you do it into better words.
Also, being found on the internet is a requirement, so there are some basic steps that you should take to be found on the Search Engines.  SEO has become mandatory for any Website that wants to remain competitive and drive leads.
The cost of copywriting depends on many different factors= but generally starts at around $1,200.00 for a Website.  Basic SEO services that actually produce results are typically around $500/month, and full Inbound Marketing can go up to $10,000/month. Again, many more marketing options exist.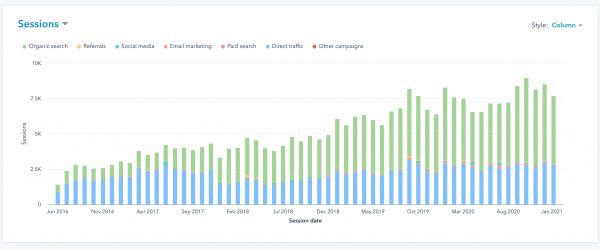 Related Articles:
Ongoing maintenance
Unlike print advertising, your Website is never "done". It should be a living breathing document that is constantly updated. Not only should the content be refreshed and updated from time to time with new information, but modern Websites also require maintenance so it's technologically up to date. So, you may need to allocate a monthly maintenance budget. Regular maintenance will cost you from as little as $0 to as much as $1,000 per month, depending on what changes are required, what's included in your hosting package, etc…
Although there are a lot of variables with each specific project, and though everyone has different goals, working with a firm that can help strategize and then implement your plan is exactly what you need. This goes a long way towards ensuring success for you and your Web design project. Ready to get started? Click below for a "Free Marketing Assessment."