Grow Your Dental Practice and Attract New Patients through Dental Marketing
Dental marketing in today's landscape involves a multi-channel, multi-faceted approach. paid search, social media, online content, and brand reputation are only a few of the many parts that go into a dental marketing campaign.
How to Market Your Dental Practice
Dental digital marketing is more complex than ever before and is comprised of numerous parts: a mobile-first website, social media presence, control of your business listings such as Google My Business listing, and a solid paid marketing and advertising strategy. In 2020 it now takes all of these parts to have online dental marketing success.
Benefits of Dental Marketing
The benefits of online dental advertising and marketing go further than increasing revenue. Digital dental marketing can result in more awareness and market penetration for your practice, deeper relationships with your patients, and drastically increase new dental patients.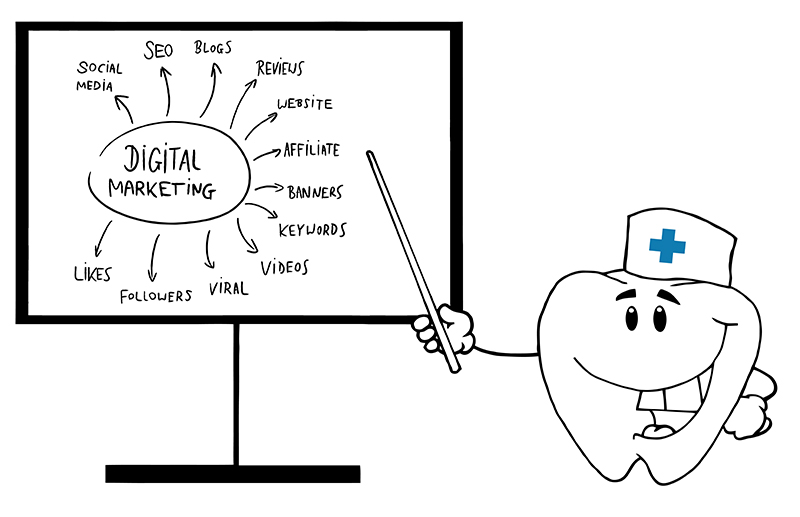 Benefits of ImageWorks Dental Marketing Services
Think bigger than just new patients – think of establishing a name and reputation in your community.
Through video and content marketing, social media and transparency – you will build sustainable patient relationships by providing them the information they are looking for.
Stay up-to-date on the latest marketing trends and work with a partner who is constantly improving digital marketing programs with the latest trends and best practices.
Through our expert knowledge of Google Ads, Facebook Ads and many other paid marketing mediums – your practice will increase new patients.
Build sustainable web traffic from new dental patients through content marketing and search engine optimization.
Gain access to our user experience and customer journey experts who will help you take all of these benefits and maximize your return on investment.
2 Free, No Obligation Offers Your Dental Practice Can Take Advantage of Today
Check out these latest Dental Pracice Marketing articles…
Already Convinced? Ready to Get Started?
Please fill out the following form as completely as possible so that we may assist you. An * denotes a required field.